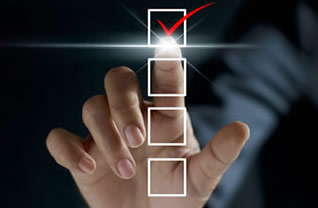 First step of building a good house is building a good foundation. Same goes for a Managed Service Provider. Our foundation consists of a proven track record with over 20 years in the business and a varied skillset with a wide catalog of services and solutions. This is the reason why we are not a "me too" or fad chaser. Starting as a value added reseller and integrator to become a truly unique managed service provider; complete with well-trained professional technicians and mobile service fleet.
Think of all the aspects and indications of technology in your business. Furthermore consider the fragmentation of vendors creating a culture of vendor herding. Here are the technologies that we handle in numerous verticals and organizations:
Phone Sytems (Cisco, NEC, Sangoma)
Registered CLEC and ISP
Hosted VoIP
Access Control/Keyless Entry (Infinias, Salto)
IP Video Surveillance (OnSSI and AXIS)
Cell Phone Amplification
Structured Cabling (fiber optic - inside/outside plant and copper); BICSI certified
Networking (CCNA & CCIE certifications)
New/Used Hardware Sales (Lenovo, Cisco, Adtran, Dell)
Virtualization (VMware, Veeam)
Storage Arrays (NetApp)
Hosted/Cloud services
Enterprise/Managed Wi-Fi (Bluesocket, Engenius and Fluidmesh)
Wireless Infrastructure (point-to-point)
Our point is simple, you cannot manage services if you don't install services. A quality Managed Service Provider requires seasoned, certified engineers and technicians who come to your site to install, troubleshoot and service.