Managed Services
Essential I.T. Services / A la Carte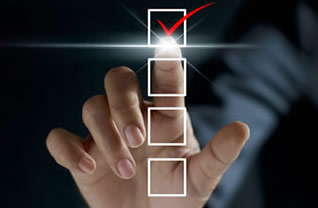 Your technology needs to be as flexible as your business, so we developed our à la carte IT support program. The à la carte program allows you to customize your support and service needs directly related to your critical business services, all at a cost-effective price.

Our Essential Managed services allow you to select individual services that meet specific needs within your business. You may not need a fully outsourced IT department, but everyone needs to avoid viruses, backup failures, and wasted time on emails you should have never received.
Simply work with us to determine what services make sense for you, and we'll ensure that you have a solution tailored to your needs. You know your business better than anyone. So, we put the decision and purchasing power in your hands!
Why Our Clients Choose A la Carte
Flexible and Customized solutions allow you to select and combine only the services that meet the specific needs of your business.
Control Your IT Costs by ensuring you buy only what you need when you need it.
Our Network Operations Center is available to assist with all your support needs by delivering support remotely and actively monitoring your systems for critical failure.
CIO Level Information delivered to you monthly on any of the services purchased, because it's not enough to just have the service if you don't know how well it is working for you.