Request a FREE Assessment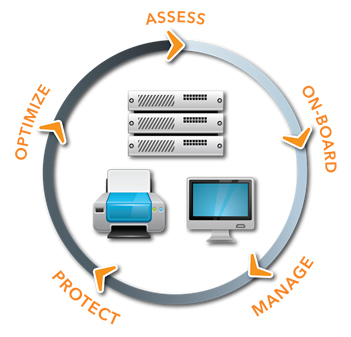 Assess
Detailed analysis of your current environment, reporting on issues and actionable items.

On-board
Initial maintenance activities, projects, and remediation required to stabilize your technology.

Manage
Ongoing delivery of monitoring & maintenance designed to keep your business optimized.

Protect
Application of industry best practices for security & backup management.

Optimize
Enterprise class technology and staff to keep your infrastructure optimized. Critical issues are identified, reported, and resolved in real time.