Security Solutions
Anti-Virus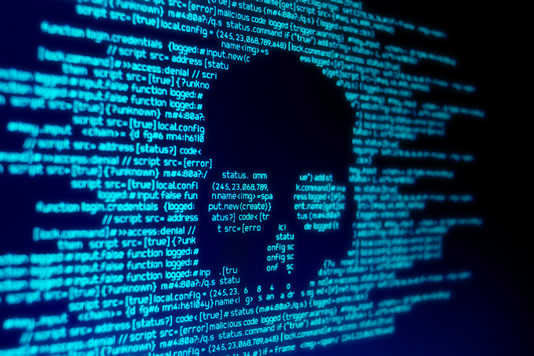 Total Endpoint Security for Your Business
What is worse than a Virus? Time and money wasted recovering from one!
Every minute counts in today's business. Stop wasting your valuable and scarce IT resource time and energy on the selection, testing, planning, deployment, updating and reporting of your Anti-virus software.
VCT's Managed Anti-Virus service provides the skilled IT resources, domain expertise, centralized monitoring and management facilities, and proactive approach to ensuring the protection of your desktops and laptops against the ever present threat of viruses, spam and malware attacks.
THREATS FACING SMBs TODAY
Email Worms
Network Viruses
Spyware
Data Theft
Phishing Attacks
Email Spam and Malware
Key Features
Enterprise Class Solution Encompassing more than just anti-virus, this solution supports full endpoint security


Most Advanced Proactive Technology Comprised of intrusion prevention, proactive detection and behavioral analysis


Software Firewall Allows laptops outside of the network to be fully protected


Comprehensive Reporting Provides Transparency A wide range of detailed reports are provided monthly to ensure you have visibility of what is happening and that you are being constantly protected
Benefits of a Managed Anti-SPAM solution:
Increase Productivity and Reduce Operating Costs at the Same Time! If every employee used only 5 minutes a day deleting unwanted e-mails, how much time would your organization waste in a month? Think about the total cost associated to that wasted time. Take your time back and save your company money!


Fully Managed Solution for Less Than Any Competitive Offering We understand the overhead and threat spam creates for your business and users. Let someone who knows what they are doing setup and manage your email perimeter for you. You will not find a more cost effective per mailbox solution.


Protect Your Company's Critical Assets and Information Stop email threats before they ever get to your network.


A Flexible Solution We can set up your various email filters, or if you prefer, you can have control over what gets through and what is spam. We offer the appropriate security for any size of company and network. And setting it up takes minutes.


Comprehensive Reporting Regular reports identify the volume and types of email being filtered, giving you the benefit of seeing where email is coming from and how many threats you have avoided. It is satisfying to know that you are safe!
Why Our Clients Choose Our Managed Anti-Virus Solution
Stand-Alone Anti-Virus Software:
Provides a point solution to specific issues


Requires manual monitoring and maintenance to remain current and effective


Relies on end-user decisions for operation


Does not provide consistent version control across desktops


Does not provide centralized management
Managed Anti-Virus:
Provides proactive and comprehensive security, monitoring and management


Centralizes the deployment and updating of software to ensure coverage and consistency


Automates management processes to avoid errors and reduce costs


Leverages expert IT skills
Available at the same cost as your existing stand-alone Anti-virus product the VCT Managed Anti-virus service is an unbeatable value.