About Us - Case Studies
International Law Office
OBJECTIVE:
We were contracted by an international law firm in Columbus to meet, discuss, design, and install structured cabling, access control and video surveillance to accomodate their move from multiple floors to just a few floors. The goal was to provide scalable, up-to-date technology solutions that not only met their needs now, but well into the future.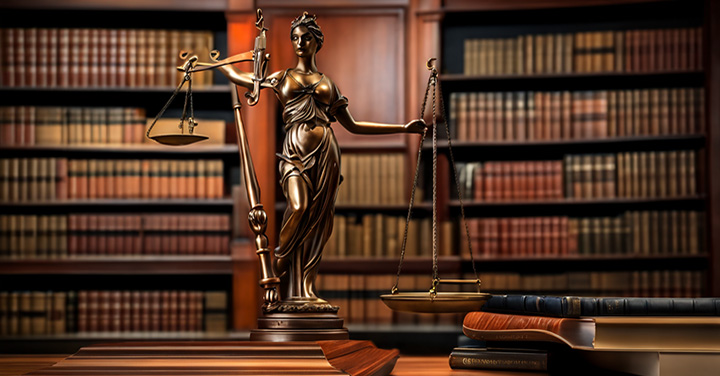 Primary Issues to Resolve
Structured Cabling

SOLUTION - One of the many disciplines we are adept at is structured cabling. To prepare this firms' environment for new Access Control, Video Surveillance, and new work areas, we installed, terminated, tested and labeled 45 dual work area outlets and 6 single work area outlets. We removed and rerouted AV cabling in a conference room, extended the demarcation and demoed the copper. Quite an undertaking, especially on their timeline.

Access Control

SOLUTION – As part of the move, we reviewed the firm's current access control system and then provided a solution to replace it on 5 doors. They wanted something not only dependable, but current and scalable. As a certified Axis partner, we chose and installed Axis door stations and cloud service and integrated it with their network. Working hand in hand with their Senior level IT team, we achieved their goals of reliability and ease of use, while remaining price friendly.

Video Surveillance

SOLUTION - To add to the Access Control System, VCT installed, configured, and trained their staff on 6 new Axis 4 Megapixel Cameras. We worked in tandem with the firm's internal IT department to not only meet but exceed their expectations regarding not only access control, but video surveillance as well. Given their location in a Downtown Columbus office building, safety and security is of utmost importance. We not only provided a high-quality video surveillance system but we did so keeping the desires of the firm, first and foremost.
Results
The firm was pleased with our work - especially with the high-quality cabling results. They verbally told us they were pleased in the choice to partner with us and would do so again in a heartbeat. In every engagement we are diligent in our processes to first listen to our clients, to understand their needs, problems and desires. We then thoroughly evaluate their environment and design a solution unique to their organization. VCT is a Total Solutions Provider dedicated to improving our clients technology environment while providing personal service...all at a competitive cost.
Just one example of how VCT can work for you.
Give us a Review!
Please take a minute and let everyone know how we did.
Submit Review
Newsletter Sign-Up
Technology changes constantly. Sign up to our newsletter and stay informed of those changes and how they affect your business.
Sign-Up Today!