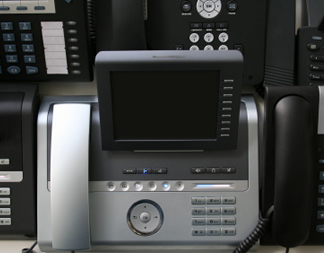 Voice over IP (VoIP, or Voice over Internet Protocol) commonly refers to the communication protocols, technologies, methodologies, and transmission techniques involved in the delivery of voice communications and multimedia sessions over Internet Protocol (IP) networks, such as the Internet. Other terms commonly associated with VoIP are IP telephony, Internet telephony, voice over broadband (VoBB), broadband telephony, and broadband phone.

So, what does that mean to you?

There are a number of benefits to using VoIP. Here are just a few:
Saves Money
Since VoIP uses the Internet as backbone, the only cost you have when using it is the monthly Internet bill to your ISP.
More Efficient Use of Bandwidth
It is known that about 50 % of a voice conversation is silence. A user is not given bandwidth when he is not talking, and this bandwidth is used efficiently for other bandwidth consumers.
Flexible Network Layout
The underlying network for VoIP does not need to be of a particular layout or topology. This makes it possible for an organization to make use of the power of proven technologies like ATM, SONET, Ethernet etc. VoIP can also be used over wireless networks like Wi-Fi.

Please give us a call (877-596-2534) and we will be there to help implement the proper voice over IP solution.