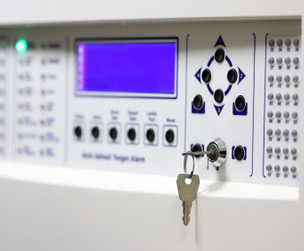 Alarm systems have been around for quite some time and there are many companies who deal with alarm system installs. But Vision Concept Technology is not just another alarm system provider. So, what makes us different?

Many alarm system providers are interested almost solely in the monthly fees they charge. There is almost no attention paid to the actual installation. Their goal is to get the system installed as cheaply as possible so they can then charge the healthy monthly fee that goes along with many of the "big box" alarm system solutions. It is a very minimal, inexpensive effort with the sole purpose to get your monthly dollars. Evaluation of your specific circumstances and situations is rarely discussed, or even considered.

Vision Concept Technology approaches the solution from your point of view. Initially, we send out a skilled technician for a site survey who actually talks to you about your concept, issues and expectations. Vision points out your exposure and offers explanations of what system will work best for you. Each one of our clients has a specific solution. It is not a "one-system-fits-all" approach. We identify that proper solution tailored specifically for you and what you really feel your exposure is, because at the end of the day, we are accountable for your security.

Our solutions have no contracts and involve a minimal monthly fee.

Give us a call today to discuss how we can help you protect your business.